Panettone Day 2023, here are the winners of the 11th edition.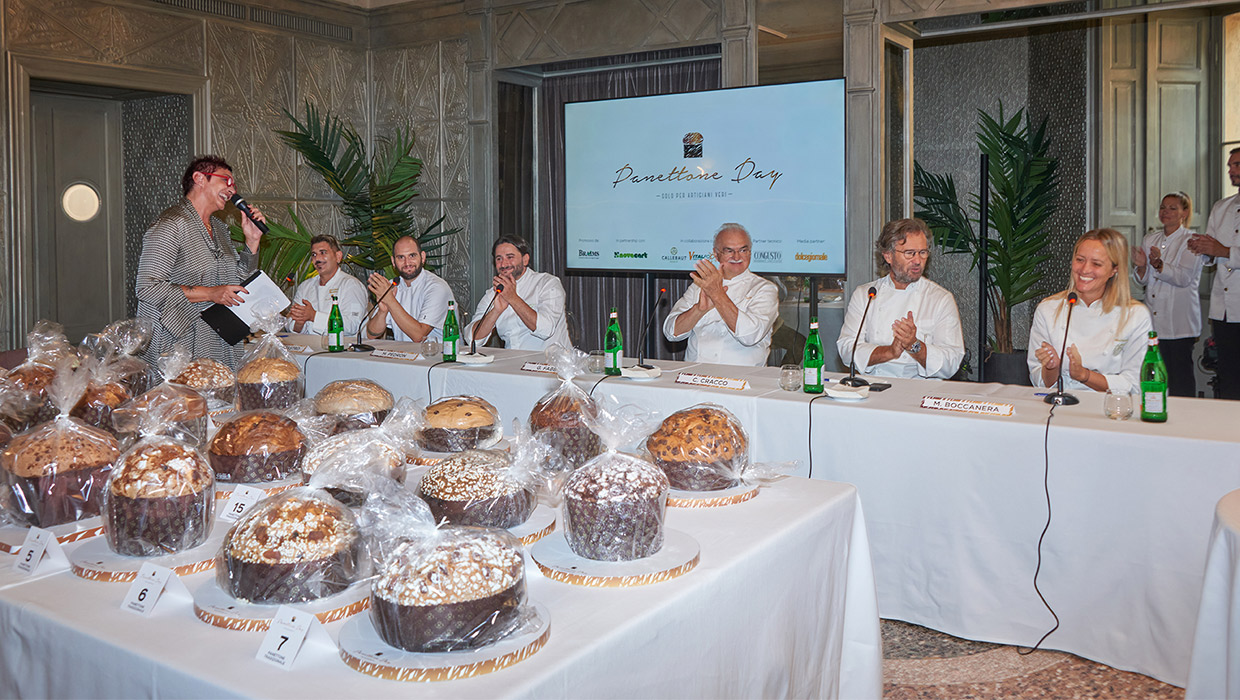 Panettone Day 2023, here are the winners of the 11th edition.
The proclamation was held Sept. 12 in the elegant Mengoni Room of Milan's Cracco Restaurant.
The Panettone Day competition, organized by Braims and Novacart, focuses on artisanal panettone from Italy's great pastry chefs and bakers. This year's edition was supported by important partners such as Callebaut Chocolate, 1895 by Lavazza and Vitalfood Pastry Bakery.
Under the guidance of Maestro Gino Fabbri and with a jury of experts, the winners of this year's three main categories were announced from more than 250 panettone cakes nominated in this edition. Here are the names of the winners:
Best Traditional Panettone: DOMENICO NAPOLEONE - PASTICCERIA F.LLI NAPOLEONE | RIETI
Best Creative Panettone: BARTOLO CARBE' - ANTICO FORNO CARBE' | SYRACUSE (SR)
Best Choco Gold Panettone: FRANCESCO BERTOLINI - BERTOLINI & FIGLI | SAN BONIFACIO (VR)
In addition, this year's special prize, "Best Cube Baked," was awarded to participants who used Novacart's new cube-shaped mold. The winner of this new category is SANTO GIARRUSSO - PASTICCERIA PASUBIO | CATANIA.
Novacart would like to congratulate all the participants in this 11th edition, echoing the words of Maestro Gino Fabbri during the opening ceremony, "in putting yourself on the line you are always a winner." All of this year's finalist panettoni will be available for purchase at the Panettone Day Temporary Store at Corso Garibaldi 50 in Milan. The store will be open to the public from October 3 to 28.