Soft pecan pie recipe for Thanksgiving Day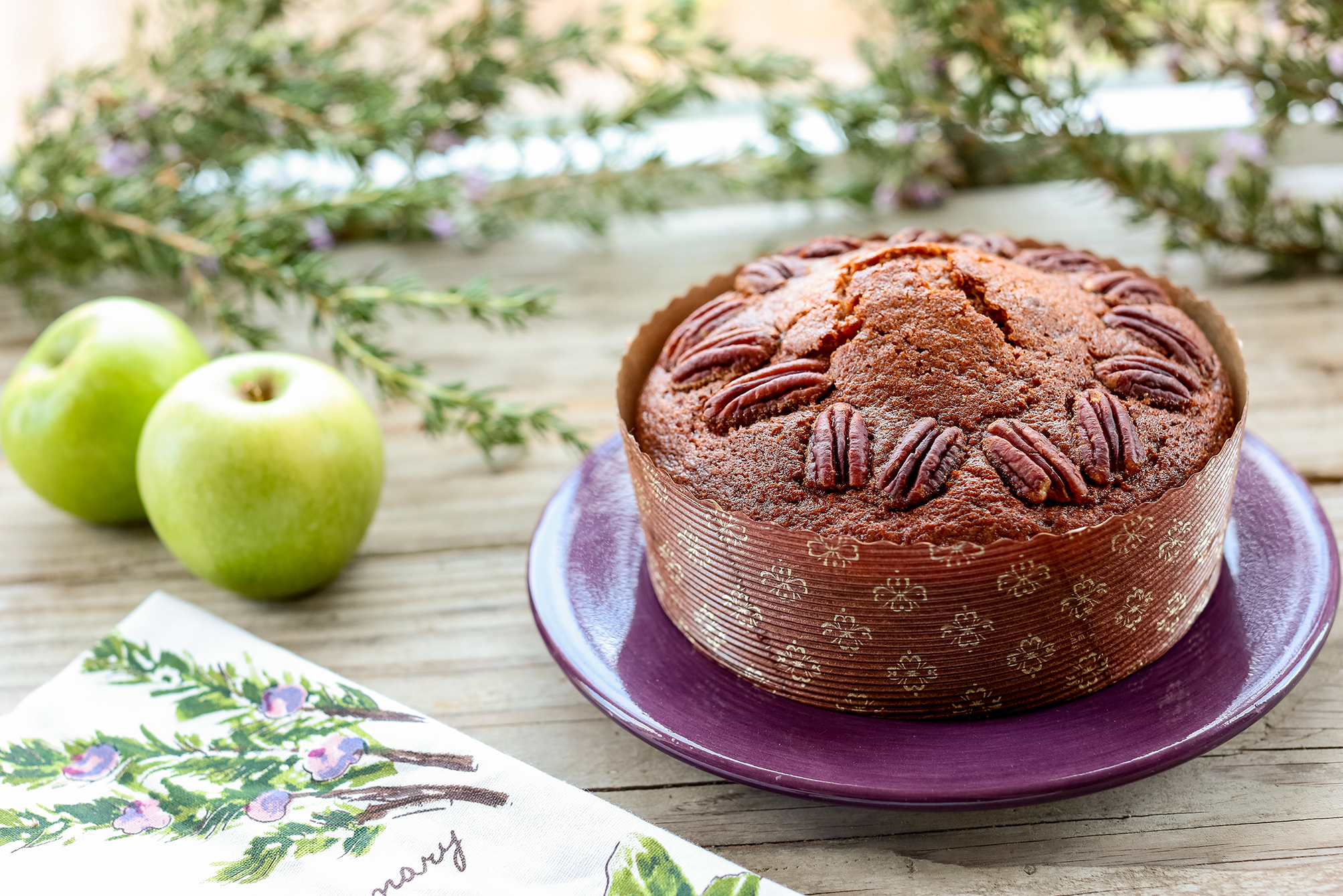 Soft pecan pie recipe for Thanksgiving Day
Not just Christmas leavened products: our shallow panettone paper mold is also perfect for cooking this traditional cake, symbol of the American anniversary.
Ingredients:
9 oz of flour
4 oz of pecan nuts
3 bananas
4 oz of coconut milk
3 oz of coconut oil
2 oz of maple syrup
1 spoonful of baking powder
½ spoonful of baking soda
½ spoonful of salt
Preparation:
In a bowl, sift the flour with baking powder and baking soda. Add 3.5 oz of chopped pecans. Add a pinch of salt and mix.
Blend the bananas and coconut milk. Pour the mixture into a bowl. Now add oil and maple syrup. Mix and add the mixture to the other dough, then stir until you get a single homogeneous compound.
Pour the dough into the mold and decorate with the remaining pecans. Bake in a preheated oven at 180 degrees for about half an hour. Let the cake cool before serving.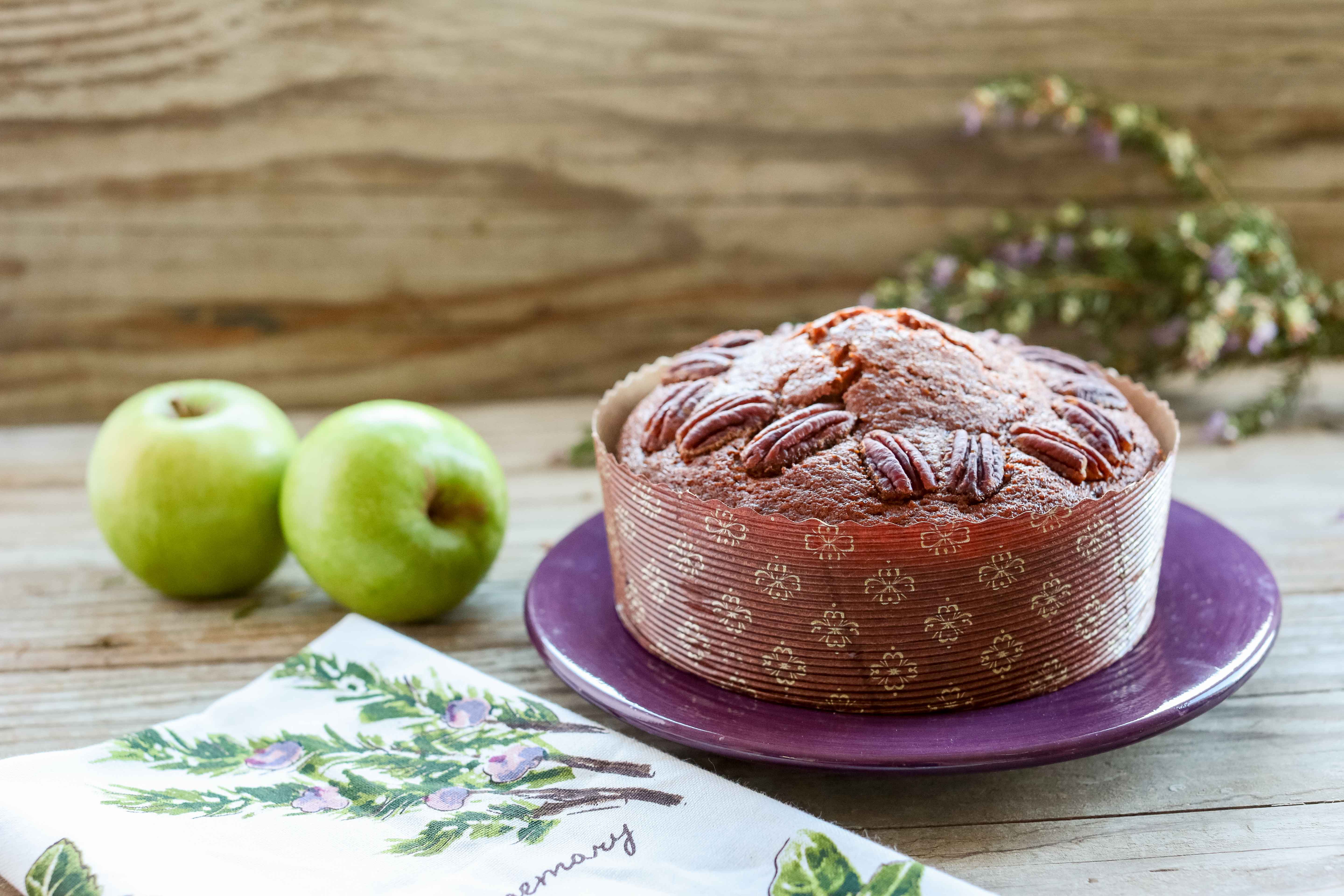 Novacart product used: M 200 H 65 | Panettone baking mold in microwave paper 
Novacart shallow panettone molds are perfect for this pecan nut cake. The M 200 H 65 baking mold is in fact a paper baking mold designed for the production of panettone, but also suitable for other types of dough. The pure cellulose microwave paper is able to resist food fats, freezing and baking up to 200 ° C.
This baking mold is also recyclable and does not need to be buttered before use. Thanks to the particular self-supporting structure it does not need to be inserted into pre-formed metal molds. The elegant design, brown with golden floral decoration, makes it suitable also for the presentation of the finished product.