Christmas mini panettone: the recipe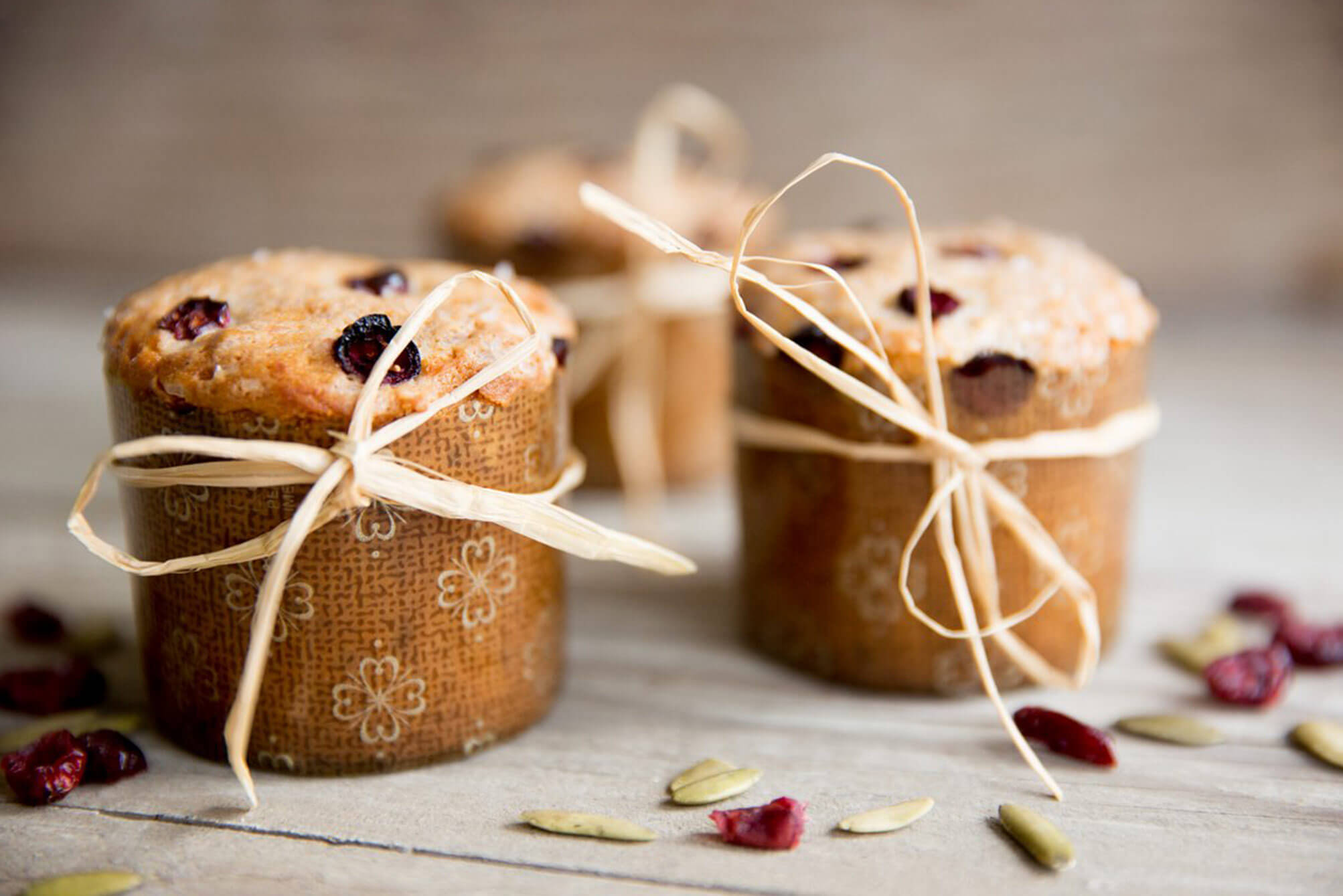 Christmas mini panettone: the recipe
Find out how to prepare delicious mini panettone for Christmas with our molds, using a few simple ingredients.
Ingredients for 8 panettone:
19 oz of 00 flour
3 oz of sugar
1 orange zest
1.2 oz of butter
8 oz of milk
1.5 oz of honey
7 oz of raisins
0.9 oz of brewer's yeast
Preparation:
Melt the brewer's yeast in a bowl with a little warm milk. In another bowl, mix the remaining milk with sugar and honey.
Mix a handful of flour with raisins. On a flat surface, sift the rest of the flour and add the milk and yeast mixture in the middle, then the milk and honey mixture and finally add the butter at room temperature.
Finally, add the raisins and orange zest. Knead the ingredients for about 10 minutes until you get a ball of dough. Let it rise for an hour in a greased glass bowl covered with cling film.
Work the dough again on a floured surface, then let it rest for another ten minutes. Divide the dough into 8 balls and place them in the panettone molds.
Leave them to rise for 45 minutes in a closed place, then brush the mini panettone with milk and bake in the oven at 200 degrees for 20 minutes. Lower the temperature to 180 degrees and continue baking for another 20 minutes.
When the mini panettone are well cooked, remove them from the oven and let them cool before serving.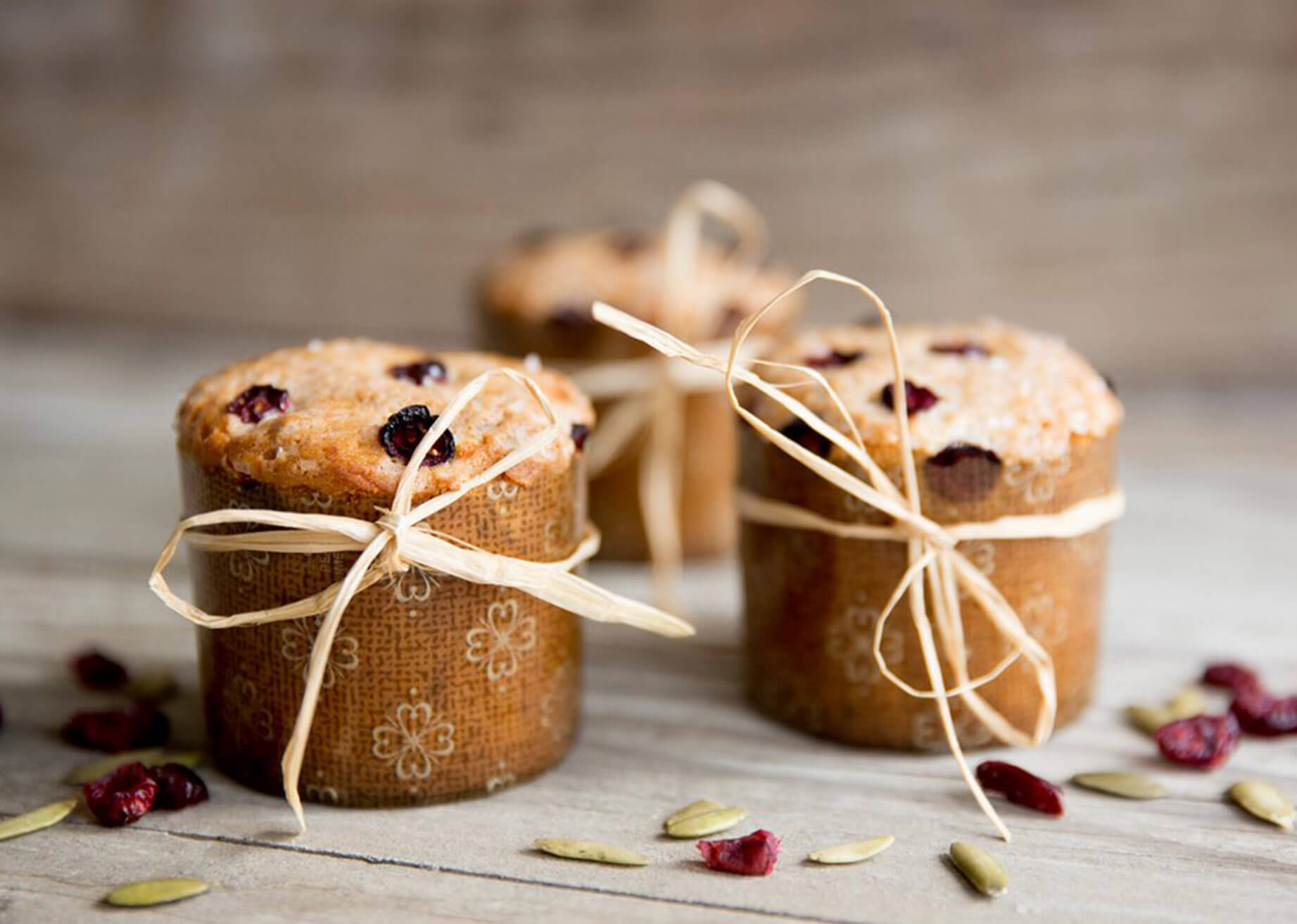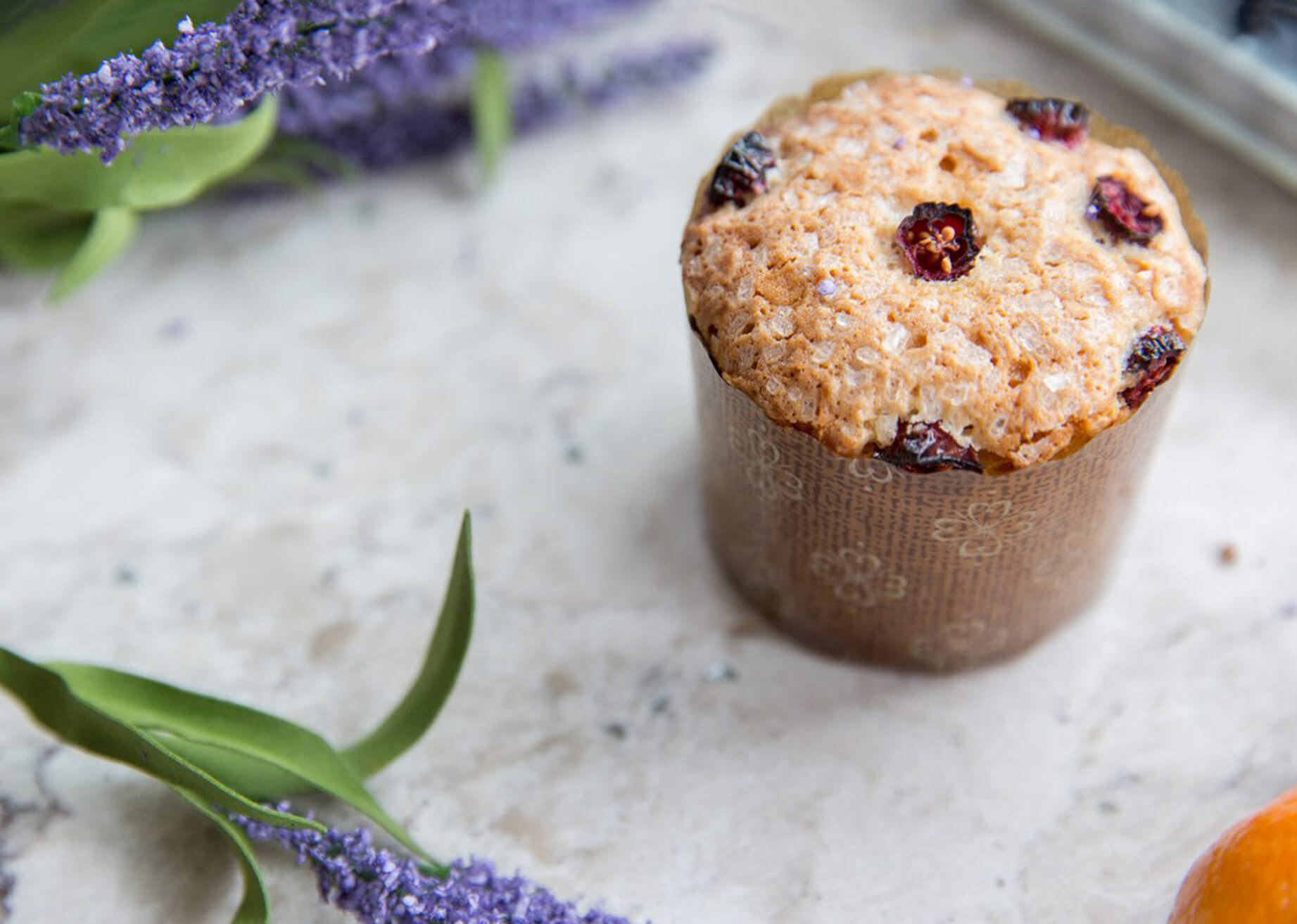 Novacart product used: P 70 H 60 | Panettone paper baking mold
To prepare this recipe we recommend using our P 70 H 60 mini panettone molds. The pure cellulose paper is resistant to food fats and can withstand both freezing and cooking in the oven up to 200 ° C. Our molds are also recyclable and do not need to be greased before use, nor to be inserted into pre-formed metal molds. The elegant design, ecru with golden floral decoration, makes them also suitable for the presentation of the finished product.