Pear and blueberry cake: the recipe with Novacart MBB molds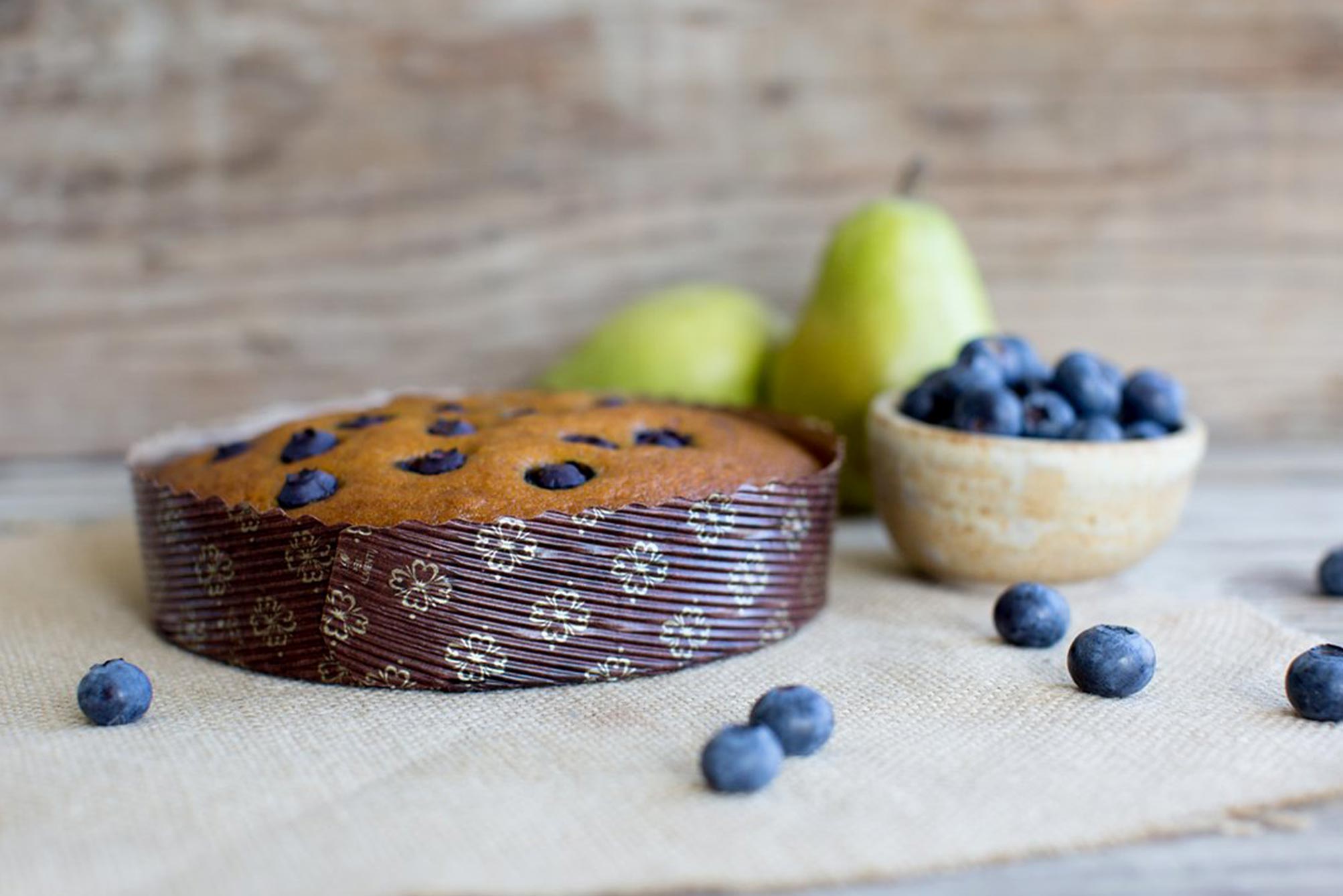 Pear and blueberry cake: the recipe with Novacart MBB molds
A delicious dessert with fresh fruit that you can enjoy at breakfast or for your afternoon break. Find out how to prepare it with our paper cake molds.
Ingredients:
2 eggs
8.8 oz flour
4 oz sugar
4 oz butter
4 oz milk
3 pears
2 oz of blueberries
1 ½ sachet of baking powder
Zest of ½ lemon
2 sachets of vanilla flavoring
Powder sugar
Preparation:
In a big bowl, beat the eggs with the sugar until they become creamy and foamy.
Add the softened butter and the lemon zest, then add milk at room temperature.
After mixing, add the sifted flour, baking powder and vanilla flavoring.
Peel the pears and cut them into pieces. Add the pears and the blueberries to the mixture, then stir it well.
Put the mixture into a baking mold and cook it in the oven at 350F° for about 50 minutes or until the cake is ready.
Take out the cake and let it cool, lastly sprinkle some powder sugar on top.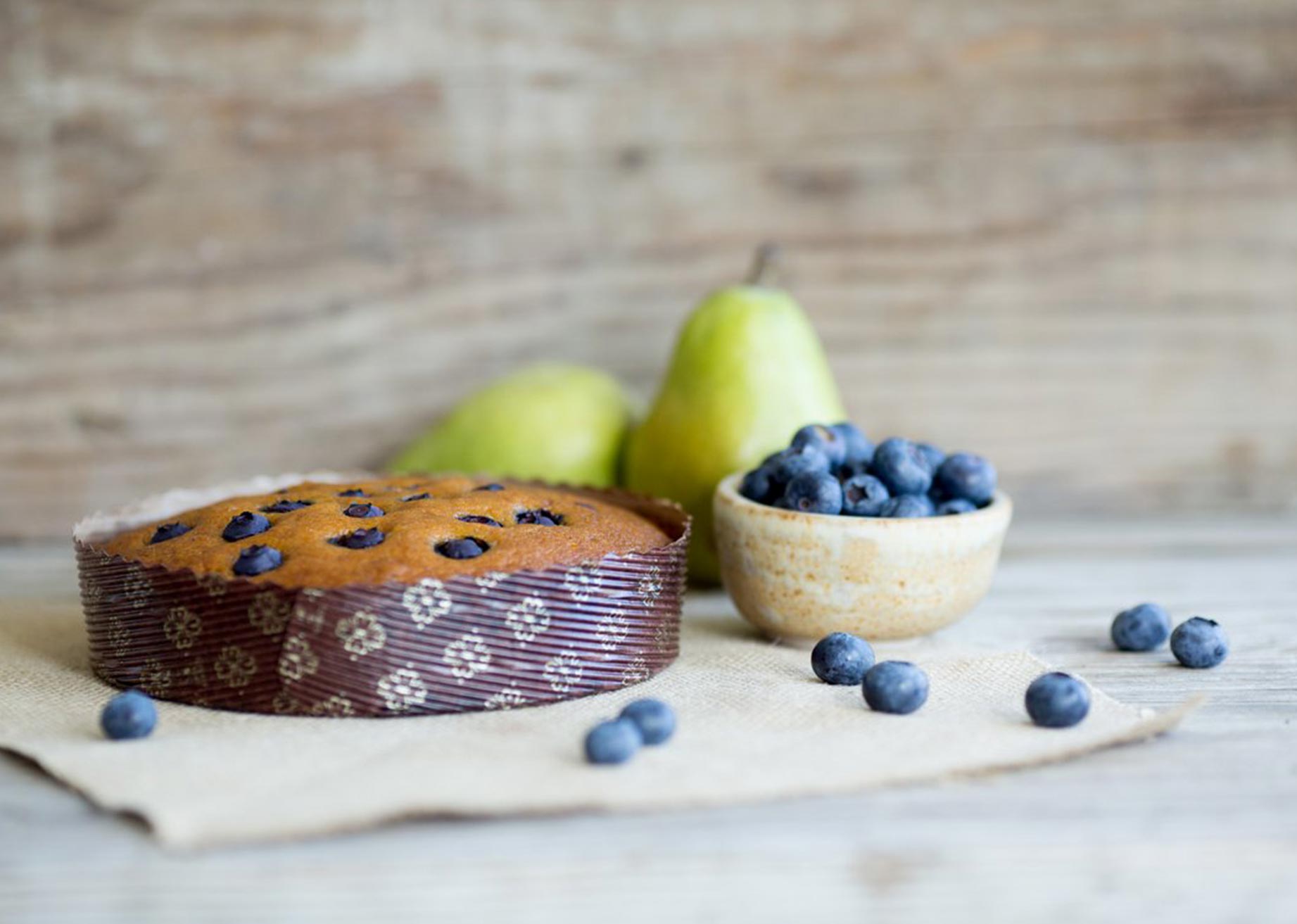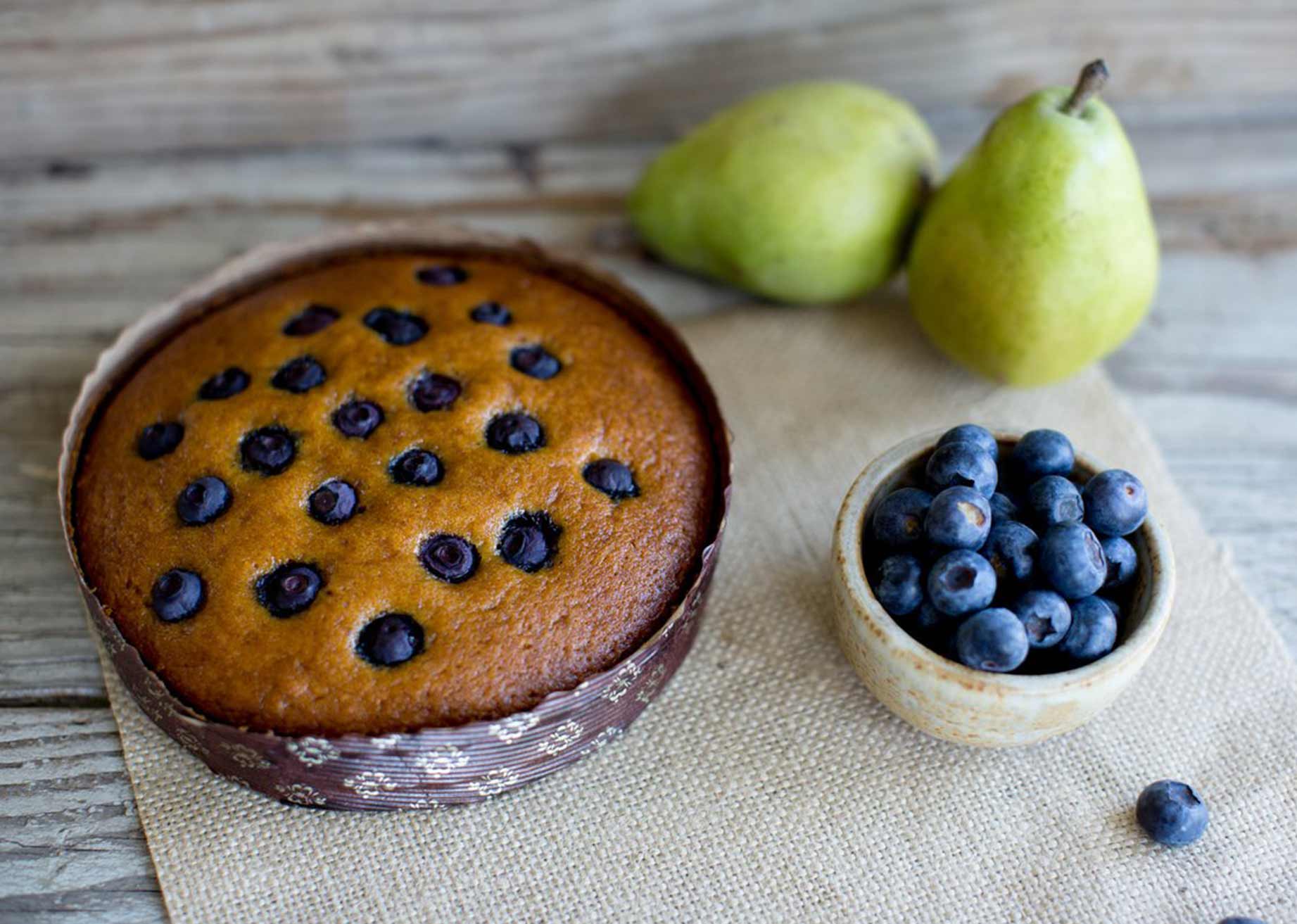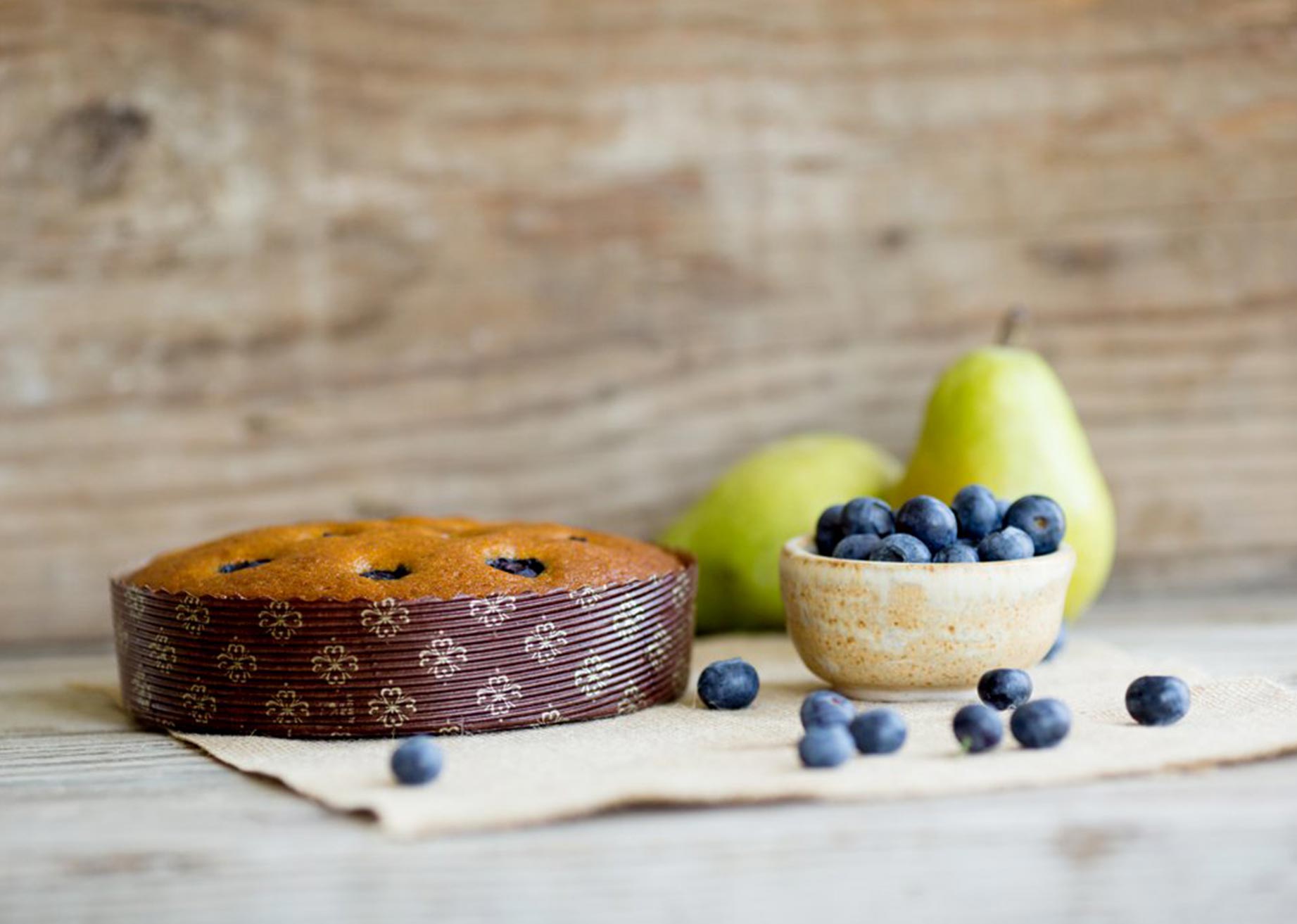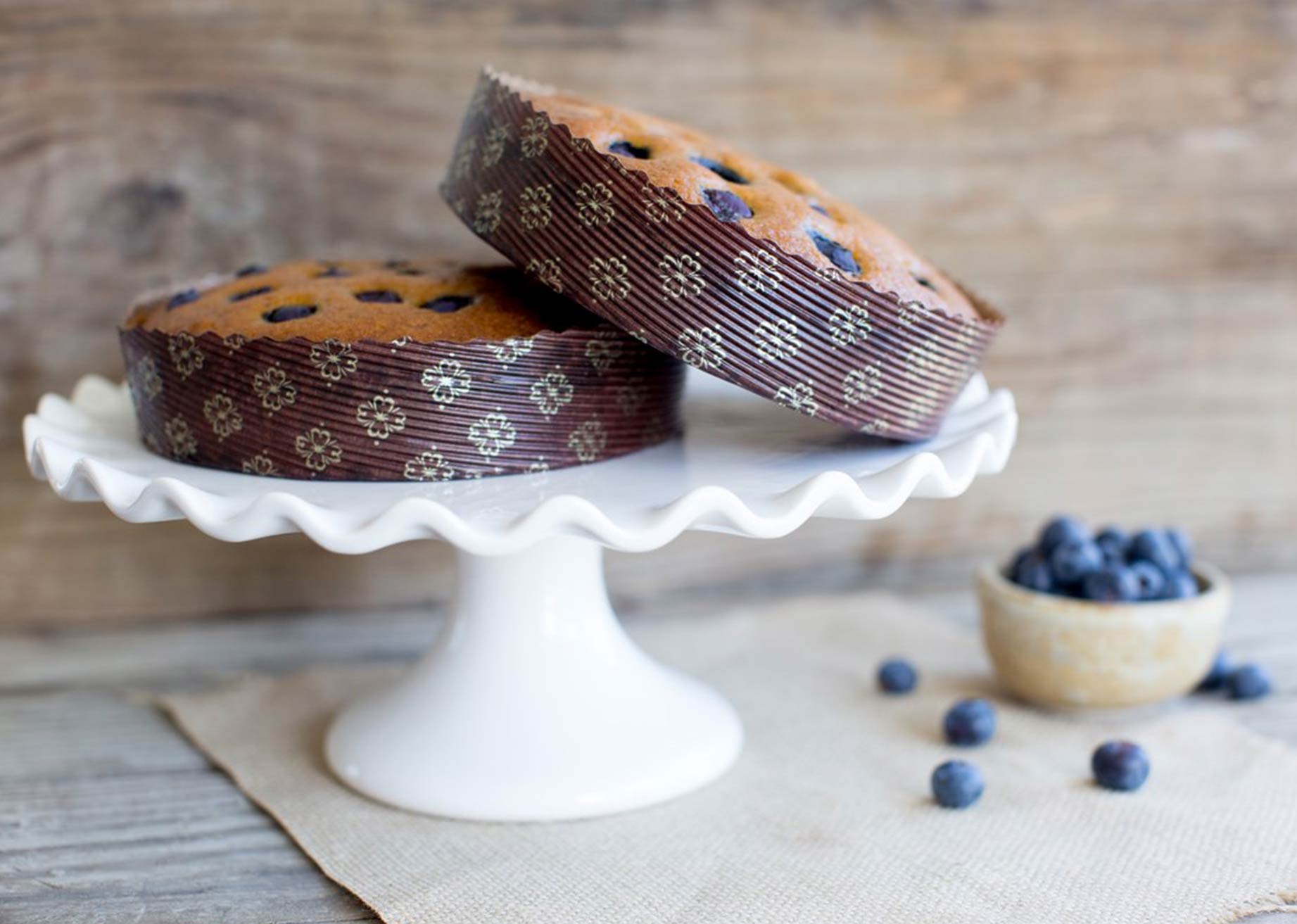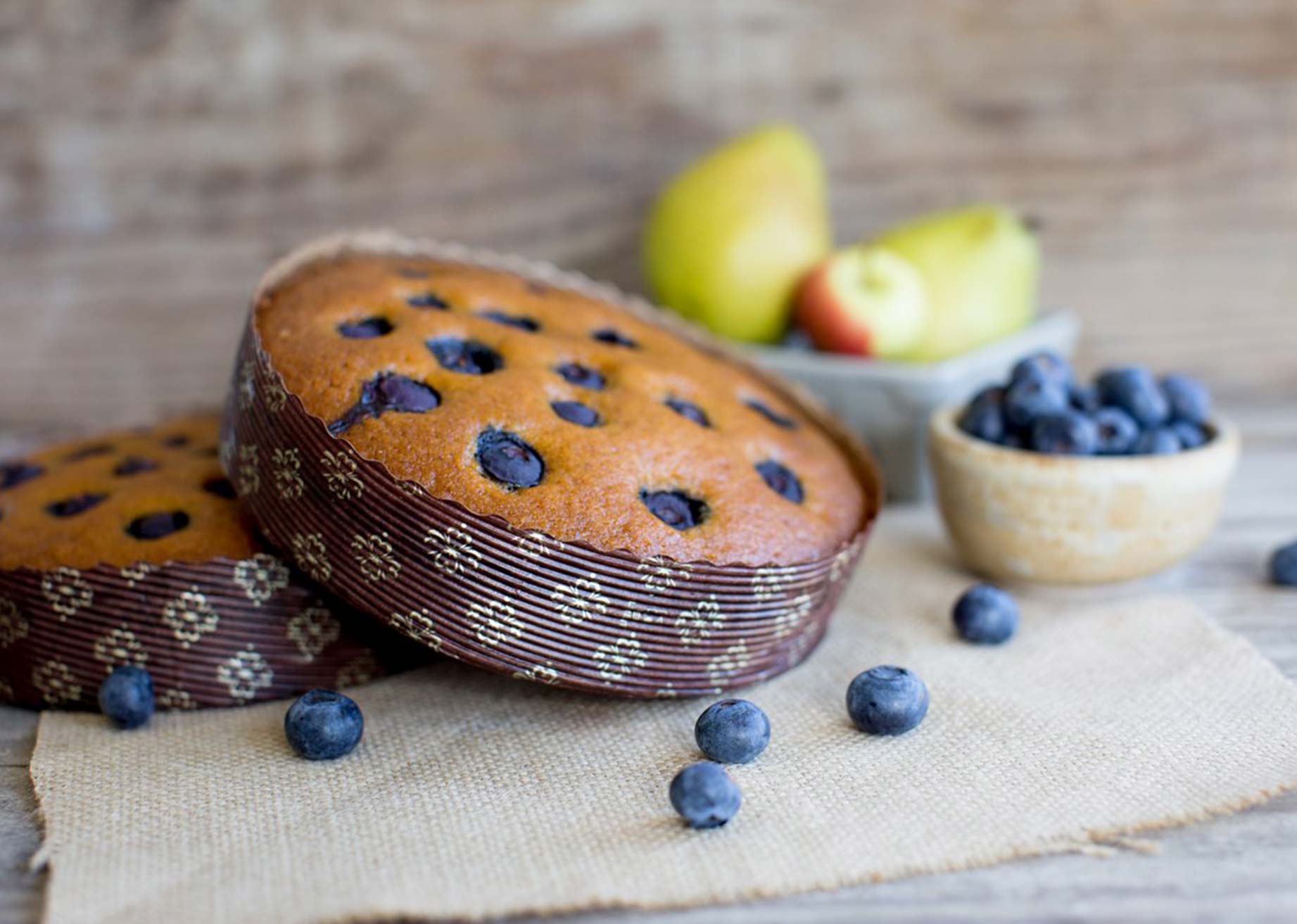 Novacart product used: MBB 185 H 35 | Baking mold in microwave paper for tarts
To bake the perfect cake, we recommend you to use our baking mold MBB 185 H 35, made in pure cellulose microwave paper, ideal for 600 grams of products. This baking mold is ideal to create small tarts thanks to its ability to withstand high temperatures in the oven, its resistance to food fats and to freezing.
The mold is recyclable, and it has an elegant brown design with a gold floral pattern. Our mold is also perfect for the presentation of the final product.