Pear and chocolate cake in Novacart's Optima baking mold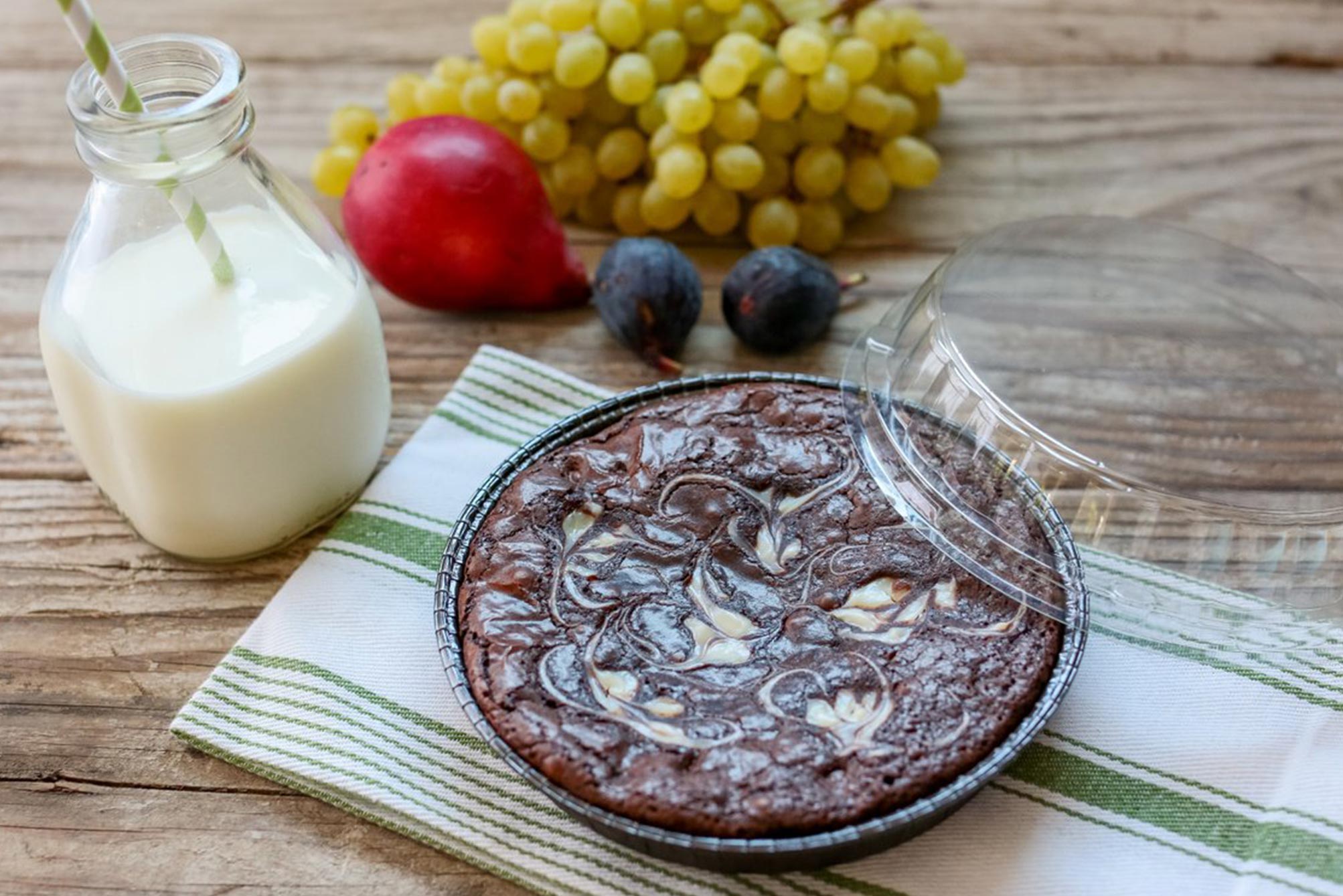 Pear and chocolate cake in Novacart's Optima baking mold
Pears and chocolate: such a popular combination! Find out how to prepare this delicious cake with our baking molds.
Ingredients:
6 oz of flour 00
7 oz of dark chocolate
0.7 oz of bitter cocoa
4 eggs
4 oz of sugar
5 oz of seed oil
2 pears
0.5 oz of baking powder
1 spoon of salt
Preparation:
Melt the dark chocolate in a saucepan, then let it cool.
Whisk the eggs and sugar until the mixture is frothy. Then pour in the oil and continue mixing.
Add a pinch of salt to the mixture and pour in the melted chocolate. Continue to mix the dough until the ingredients are blended.
Sift the yeast, flour and cocoa, then add them to the mixture and whisk.
Pour half of the dough into the cake mold. Peel the pears and cut them into small pieces.
Place half of the pieces on the surface of the cake, then cover them with the remaining dough. Decorate the surface again with the remaining pieces of pear.
Bake the cake for about 50 minutes in a convection oven at 180 °.
Once cooked, remove the cake from the oven and serve warm.
Novacart product used: OP 180-22 CBMM| Cardboard baking mold
The OP 180-22 CBMM single-serving baking mold from the Optima series is a cardboard baking mold with a rolled edge.
The pure cellulose cardboard is resistant to food fats and is able to withstand both freezing and baking up to 200 ° C.
The elegant design, in black color, makes it also suitable for the presentation of your cake with the practical PET lid to match